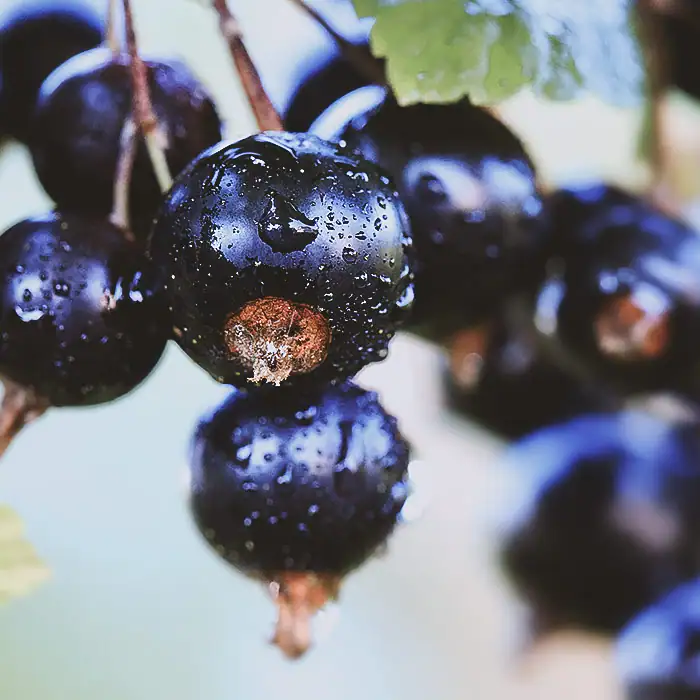 The blackcurrant
(Ribes Nigrum)
The "Blackcurrant" looks back on a remarkable history. Unique nutritional values and delicious taste ensure that black currants (Ribes Nigrum) have been cultivated and used as a soft fruit in Central European gardens since the 16th century.
Its history shows us that the small and intensely colored berry is widely used in natural medicine. By the way, it owes its dark color to one of its most important ingredients – anthocyanins! And best of all, one of the most popular and promising varieties forms the basis of rubyni® premium blackcurrant supplements.
Blackcurrants premium
variety "Blackdown
Sun-kissed, long ripened and with various secondary plant substances
Secondary plant substances – this is what the blackcurrant variety "Blackdown" offers. The aromatic and juicy berries of this premium currant contain the nutritionally important anthocyanins, polyphenols and antioxidants.
The "Blackdown" is one of the late varieties that ripens only in late summer between July and August. This guarantees that the berries receive plenty of sunlight for optimal development during their ripening process. This is important because the riper the berries, the higher their anthocyanin content!
For the production of rubyni® premium blackcurrant supplements, we use only the extract of the variety "Blackdown" (CurrantCraft®).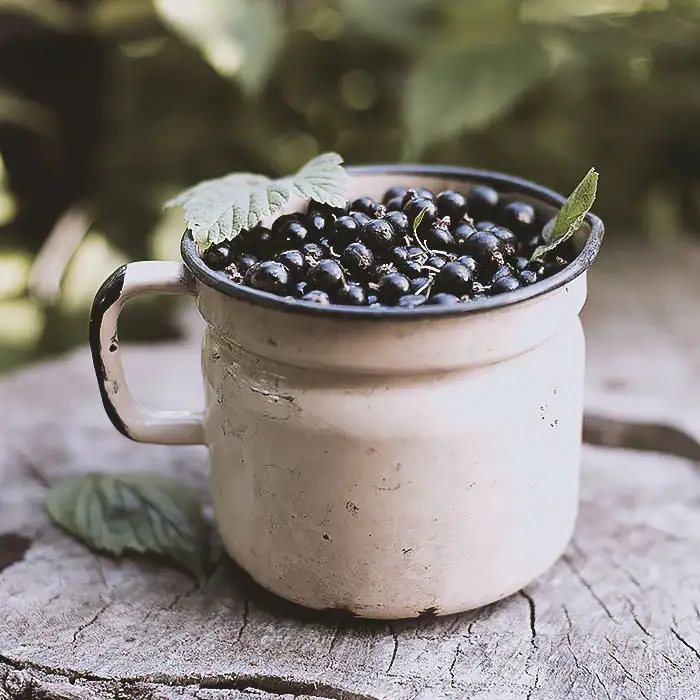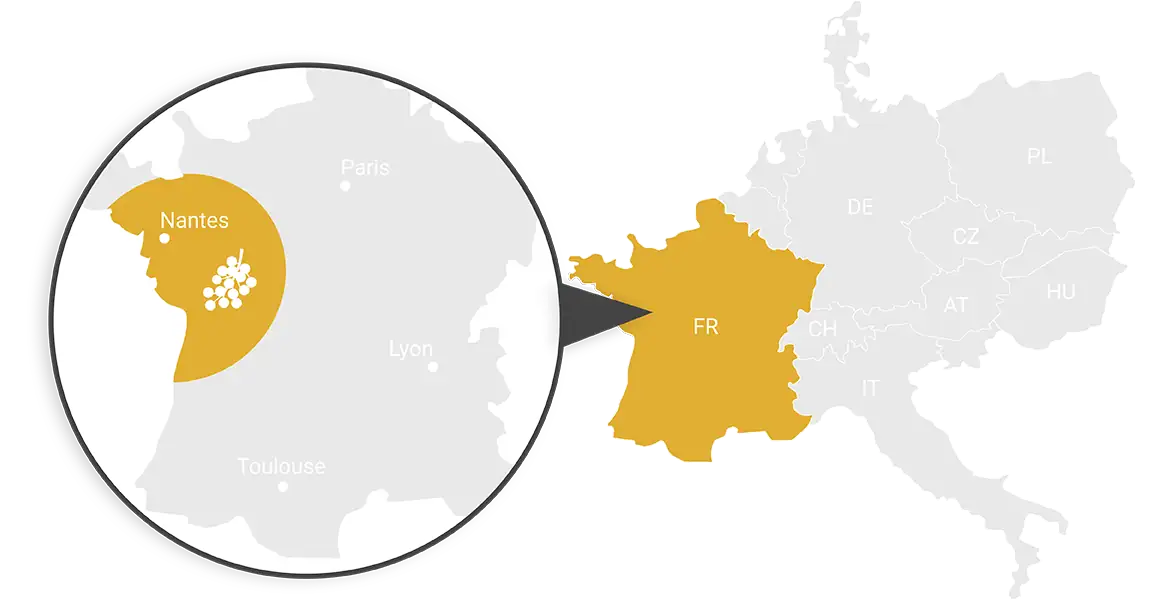 Optimal growing conditions in the west of France
Perfect climate meets cross-generational know-how
Plenty of sunshine, sufficient rainfall & agricultural know-how – these optimal development factors are offered by the French growing area of the cooperative "Les Vergers D`Anjou".
The local farmers have been passing on their knowledge and experience of ideal cultivation for generations, so that each individual berry can develop its full strength. By the way, the cassis, as the berries of the black currant are called in France, belongs to the shrub family. With a growth height of 1.5 to 2 meters, it belongs to the gooseberry family (Grossulariaceae).
Their flowers sprouting in spring attract bees and other insects, which means that the cultivation of blackcurrants also makes an important contribution to the ecosystem. Speaking of the environment and sustainability: In the sense of short transport routes and the lowest possible environmental impact, we work exclusively with European farmers.
16th century
Blackcurrant is grown in the gardens of Central Europe and used as a medicinal plant.
19th century
In the 19th century, the black currant gained increasing popularity. It was cultivated in many European gardens and found use in cooking as well as in natural medicine. Especially in Great Britain, different varieties were developed and cultivated.
1939 – 1945
In England during World War II, children were given a supplement in the form of a mixture of currant liqueur and water.
2000
A placebo-controlled crossover double-blind study provides the first important evidence on anthocyanosides in blackcurrant.
2009
New findings suggest that ingredients of the blackcurrant may have a broader spectrum of action than originally assumed.
2019
Since 2019, currant extract has been under increased scientific study and new products are finding their way to the market.