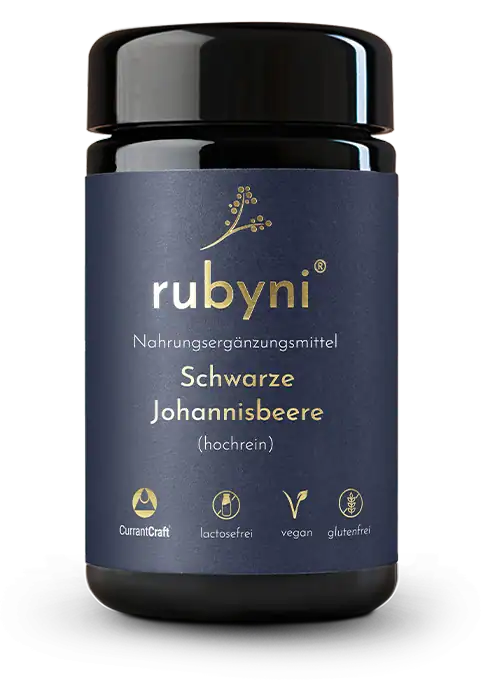 For natural supplementation of your diet
rubyni® Blackcurrant
For centuries, the black currant has been used to supplement and enhance the daily diet. Traditional processing of the berries into spreads or drinks can destroy valuable ingredients. Due to the special production of rubyni® from the black currant, the valuable secondary plant substances and especially the anthocyanins remain in their natural function.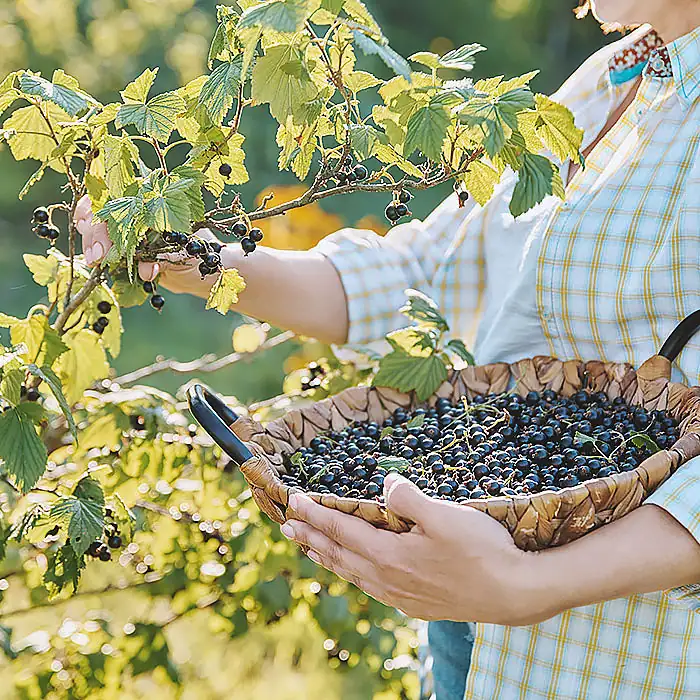 Highly pure and natural
The pure power of blackcurrant
For centuries, blackcurrant has been used as a natural supplement to the daily diet. Thereby already 1 capsule rubyni® blackcurrant daily makes an additional contribution within your diet. Rubyni® blackcurrant is 100 % CurrantCraft®, a highly concentrated and high quality dry extract from Blackcurrants of the Blackdown variety. Rubyni® is very carefully produced by a special and unique form of ultrafiltration without fillers. In rubyni® Blackcurrant, pure in capsules, we do not add any other vitamins or similar to enhance the effect..
per capsule 445 mg black currant extract
vegan, lactose and gluten free
without preservatives
without colorants and flavorings
Ingredients:  Blackcurrant extract from the blackcurrant variety 'Blackdown', coating agent hydroxypropylmethylcellulose (capsule shell).
Food supplements should not be used as a substitute for a balanced and varied diet or replace a healthy lifestyle.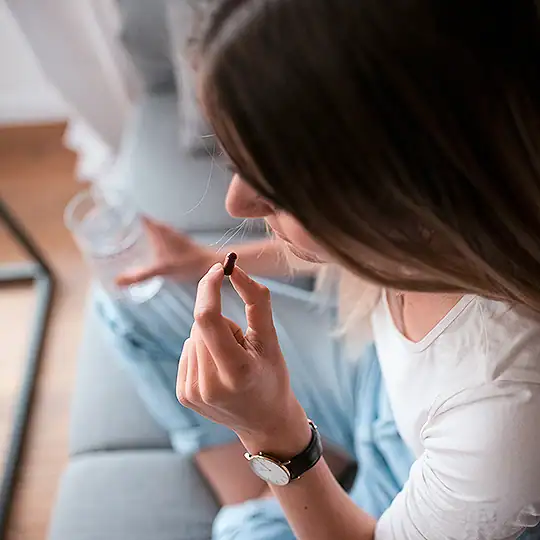 This is rubyni® blackcurrant
To support your natural diet
demonstrably proven
with studies
Highly concentrated
blackcurrant extract
one capsule contains 445 mg CurrantCraft®
currant berry extract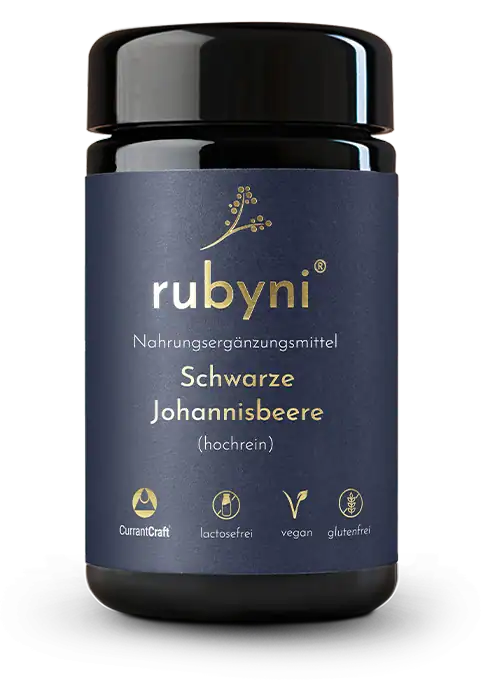 also suitable for people with
gluten intolerance because gluten-free
rubyni® contains berry extract in a plant-based
capsule shell and is therefore
We do not work with dairy products
at any time, so rubyni® is 100% lactose-free
without preservative substances
From purchase to production
Highly pure with the full power of black currant
For a long time we have maintained a close cooperation with the French farmers of the cooperative Les Vergers D'Anjou from the picturesque Loire Valley. Thanks to the nutrient-rich soil in the region, our blackcurrants of the Blackdown variety thrive particularly well there, which in turn enables us to guarantee you and us consistently the highest quality directly from the producer.
Partnership with cooperative
Completion and quality inspection in Italy, South Tyrol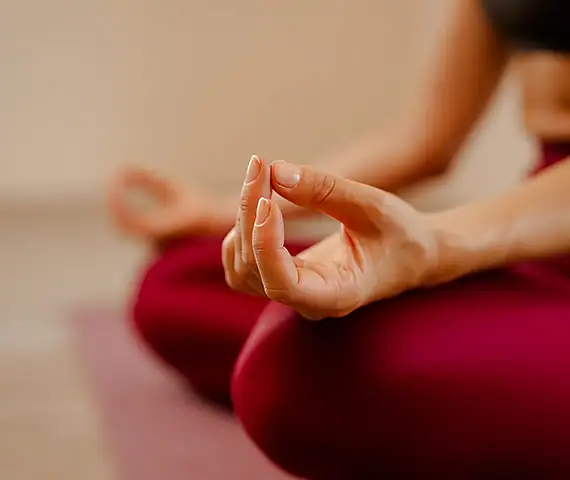 As a former professional athlete and health-conscious person, my physical performance and well-being are extremely important to me. That's why I take rubyni® with elderberry – it's now part of my daily routine. I am convinced of the positive effects of elderberries on my immune system, especially during periods of particular stress.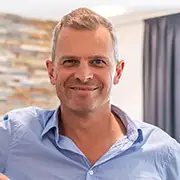 Tobias Angerer
Cross-country skier
I work as a nutrition and health consultant and am a trained phytotherapist. Transparency, sustainability and quality are very important to me. And I have to say, rubyni® has completely convinced me as a brand. The capsules contain extremely high-quality and carefully selected ingredients that provide the body with important nutrients. On my YouTube channel Ohlala & Solala I have published several videos about my personal rubyni®-journey. There I share even more about why these supplements are
are so special from my point of view.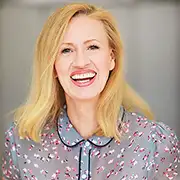 Andrea Sokol
Phytotherapist | Nutrition and health consultant
As a biathlete, I have to be in top shape and perform to the letter. I had big problems with that in the I had a lot of problems with that in the past – I had to accept many setbacks. When I was looking for a solution to support my body in the long term, I found it through my alternative my alternative practitioner, I ended up with elderberries, among other things. In the meantime I take rubyni®  Elderberries daily. The capsules are also super handy when I'm on the road in the World Cup. rubyni® is a valuable help for me in stressful competition phases and also my immune system works as it should.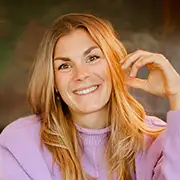 Hanna Kebinger
Female biathlete
For more than 25 years, my focus has been on special, nutritionally relevant relevant and biological topics. During this time I have intensively studied scientific studies and current research results. The philosophy of rubyni, which is to use total extracts with the most comprehensive effect profile possible fruit matrix, was exciting and convincing to me from the very beginning. That's why I was happy to take on the task of helping to develop new products. In rubyni® Vision valuable plant extracts and micronutrients are combined / carefully matched to a high-quality NEM. For example, the riboflavin and zinc contained therein contribute to the maintenance of normal vision. normal vision. In addition, the vitamins pantothenic acid, B6 and B12 contribute to a reduction of tiredness and fatigue. Other relevant ingredients are lutein and zeaxanthin and anthocyanins from blackcurrant and maqui berry.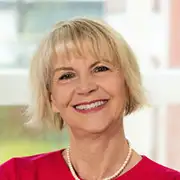 Prof. Dr. rer. nat. Michaela Döll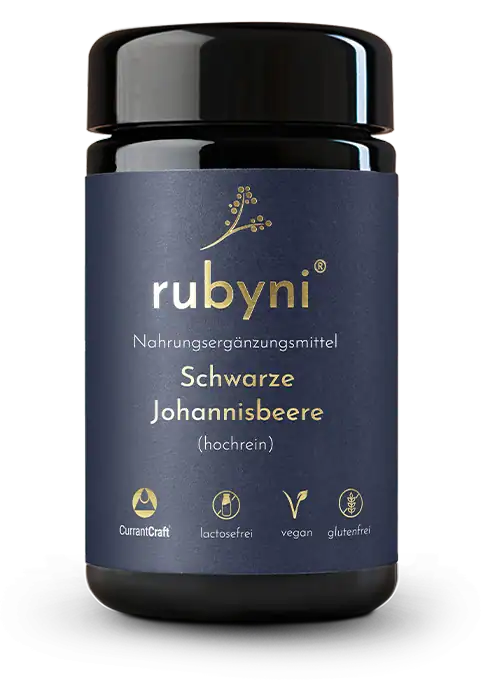 rubyni® Blackcurrant
The pure power of nature