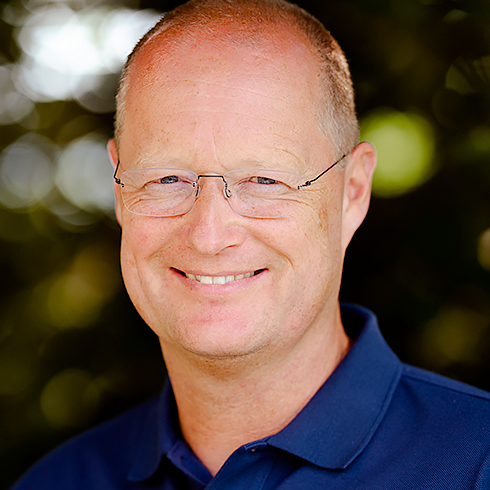 Who is behind rubyni®
May I introduce myself? My name is Rolf Philipp, and I am proud to have founded BerryPharma, the company behind rubyni®, as part of the Philipp family in 2021. And even though our dietary supplements have only been on the market for a few years, fruits and berries have always been part of our lives. After all, we Philipps have been processing them to the highest standards for 100 years. And for more than 40 years we have been producing the unique ElderCraft® extract from black elderberry – the basis for our "flagship" product: rubyni® elderberry.
I grew up naturally appreciating nature, its raw materials and especially the unique power of small dark berries. Making this as easily accessible to you as possible is a matter close to my heart. This is how rubyni® came into being.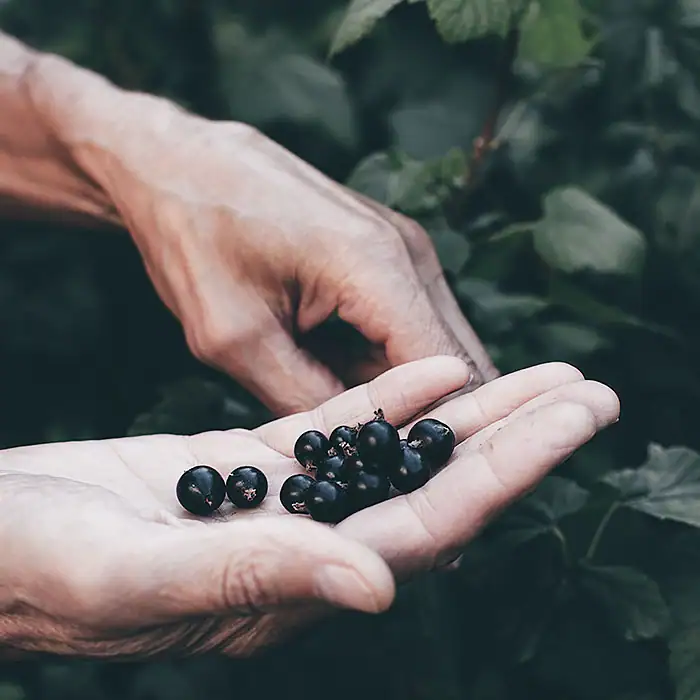 What is important for me
Our goal is to support people in their everyday life with the help of the bioactive substances of dark berries – for a varied and balanced diet as a contribution to a healthy lifestyle and for more well-being. I firmly believe that the power of nature is unsurpassed, and we want to offer you products that are authentic and original.
And I can also vouch for this with my name in good conscience. Because all production steps are in family hands. So we can guarantee you the best possible quality and purity. And you can incorporate rubyni® into your daily routine with confidence and a sense of well-being. And speaking of a clear conscience: Of course, we don't use plastic packaging, but recyclable apothecary jars. In this way, we protect the valuable contents as well as Mother Nature herself.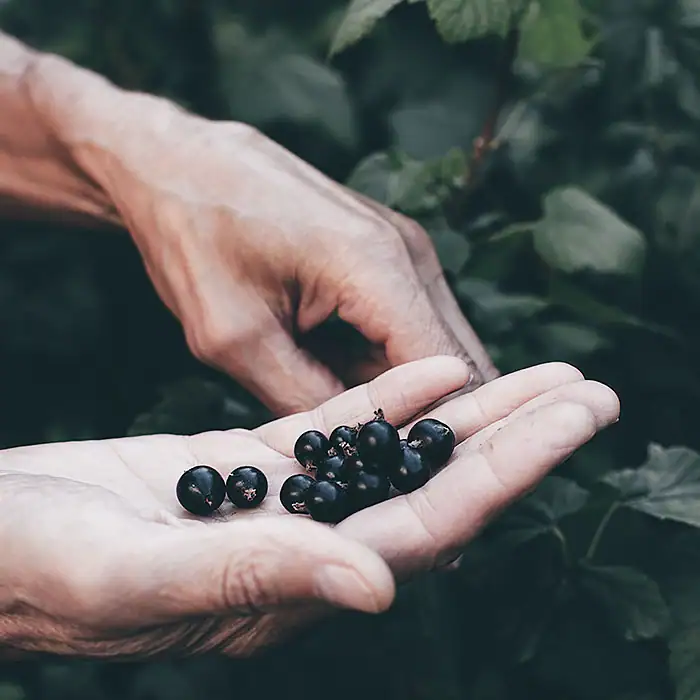 What you can rely on
We select our products carefully and as regionally as possible. We process them gently and purely mechanically. We only use ingredients that we are truly convinced of, and we apply the highest standards to our quality controls. It is the values of a traditional family business that lead to a unique end result: nature-inspired nutritional supplements at a premium level.
The entire team is passionate and committed every day to make a positive contribution to your daily nutrition with high-quality products.
The natural power of berries. Concentrated for you.
BECAUSE WE CARE ABOUT YOU.